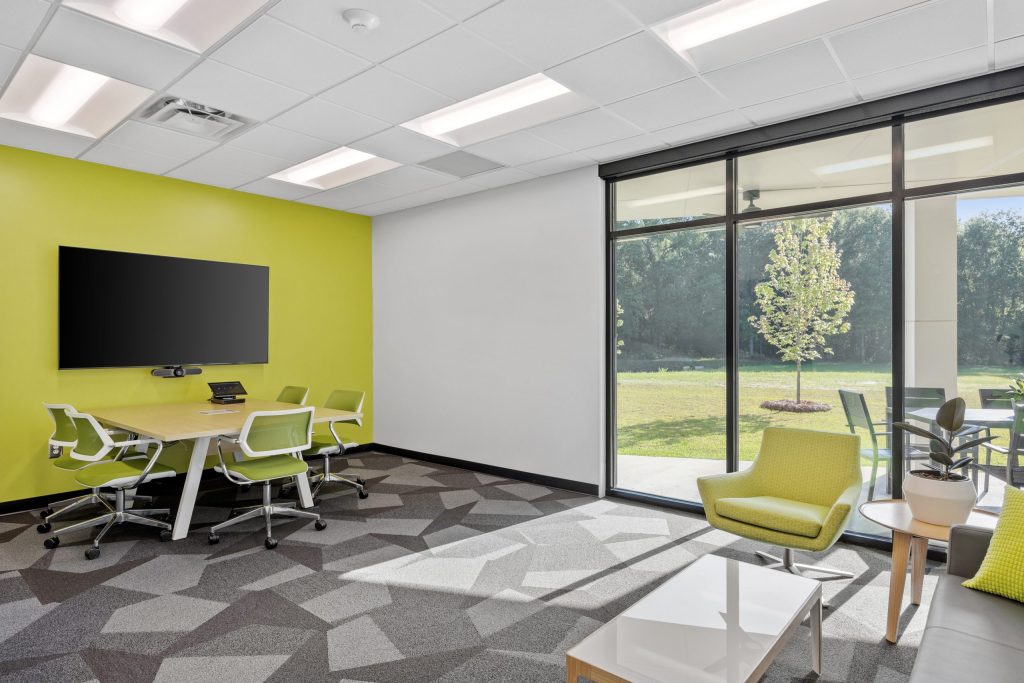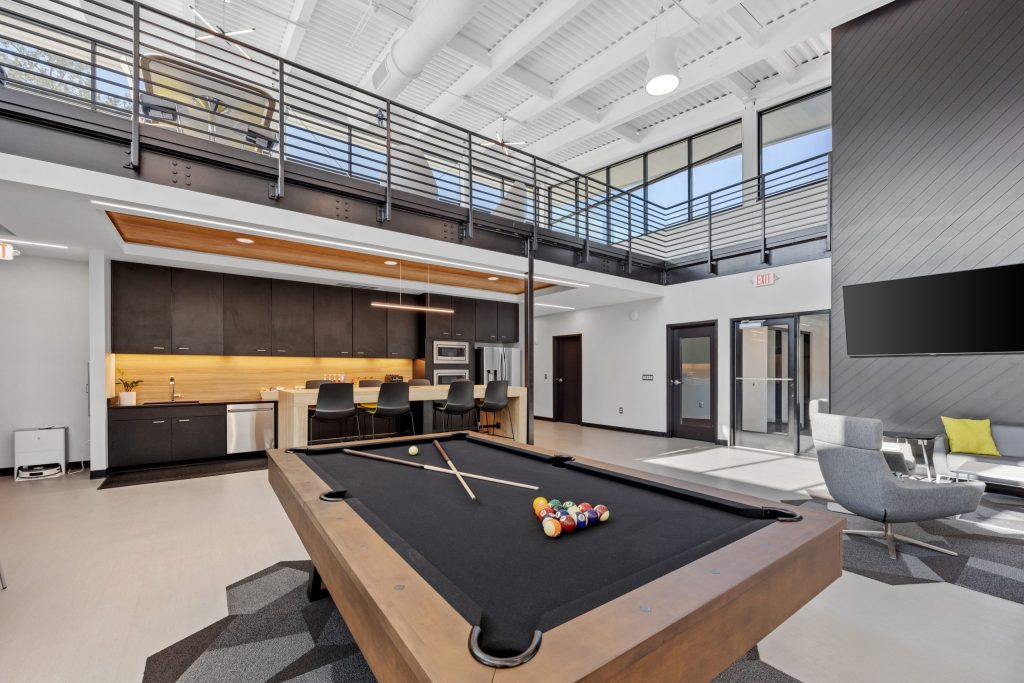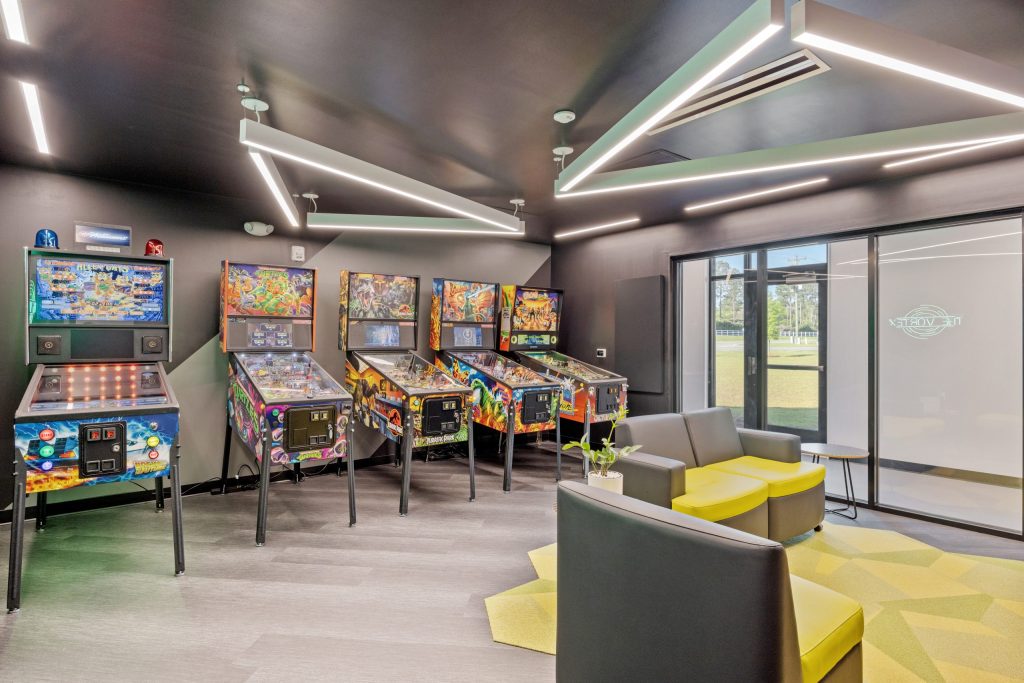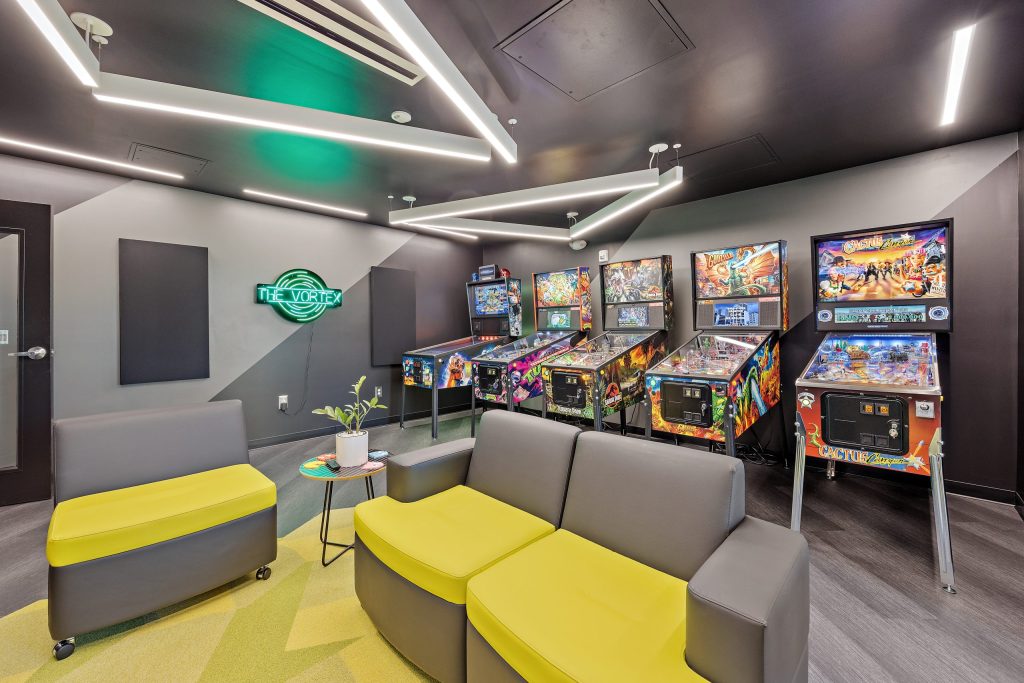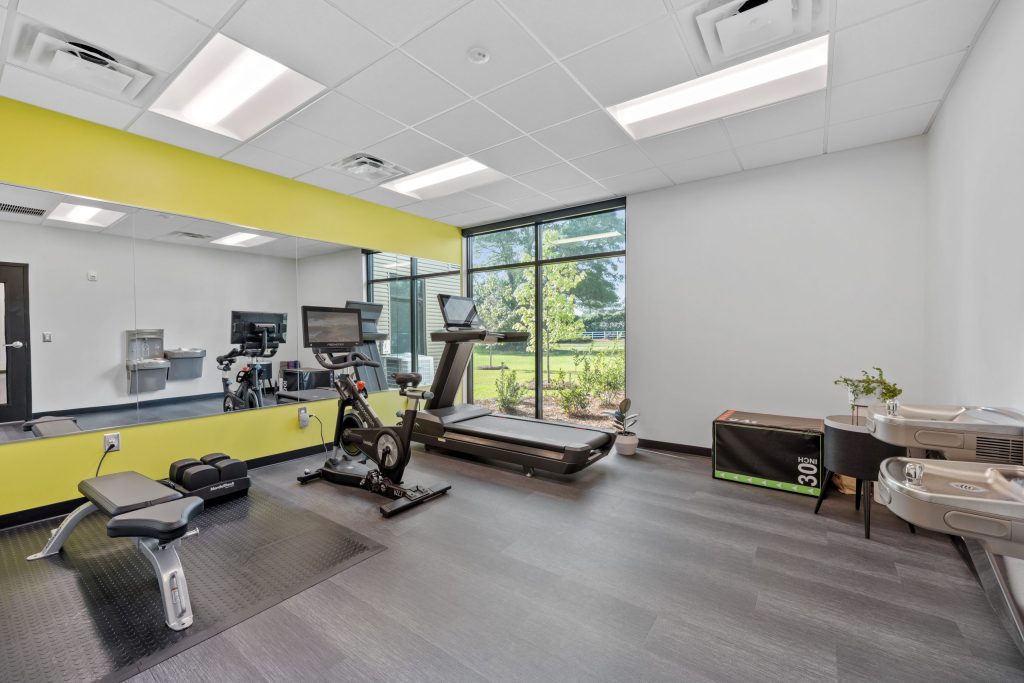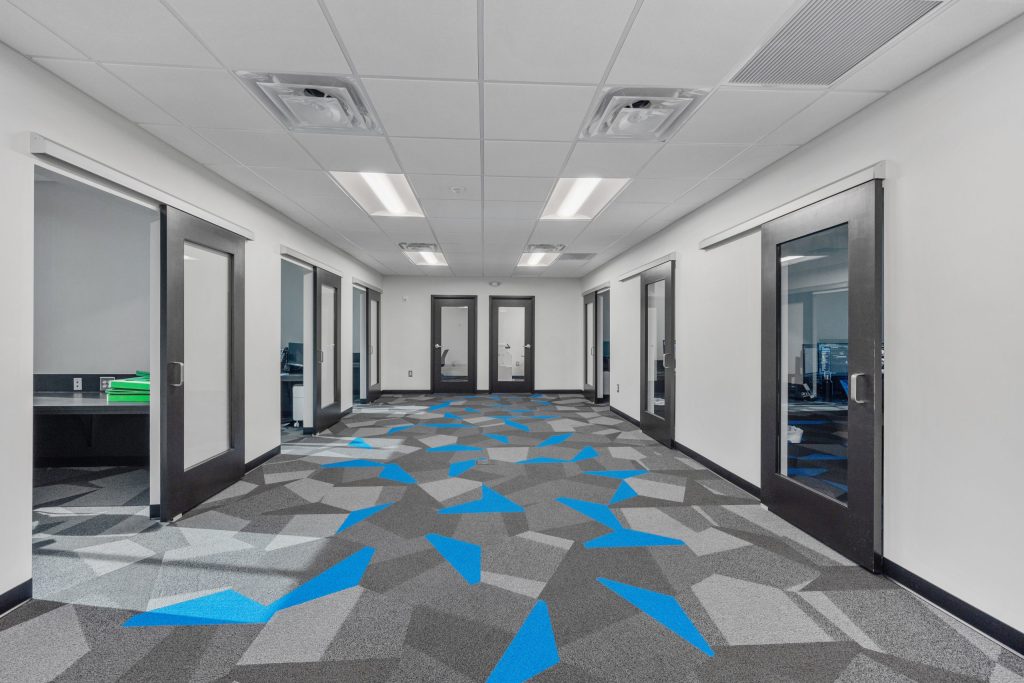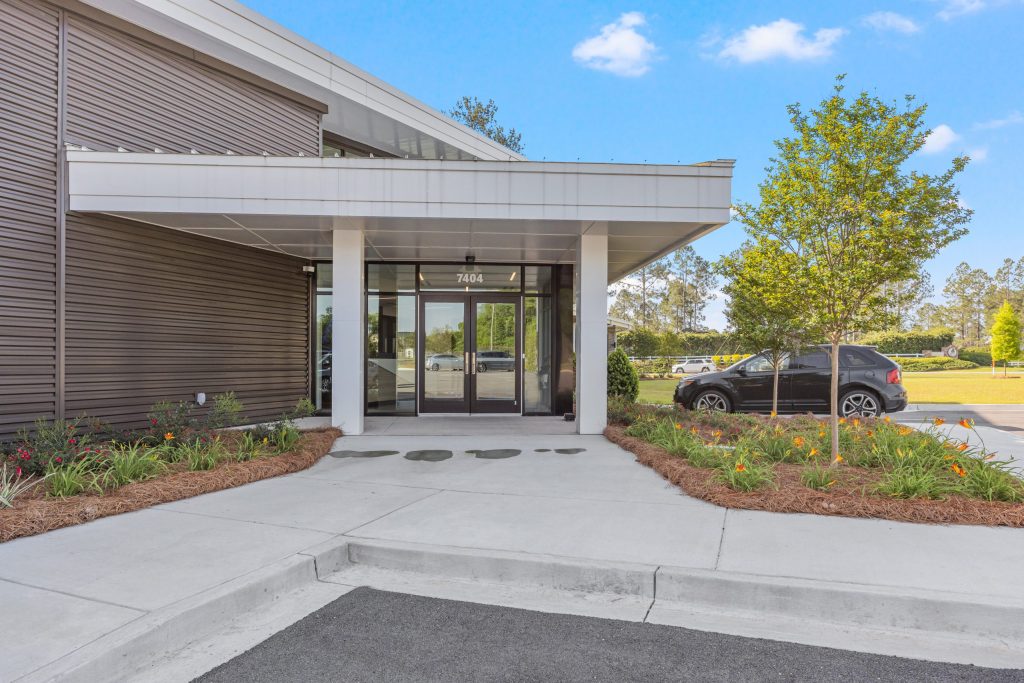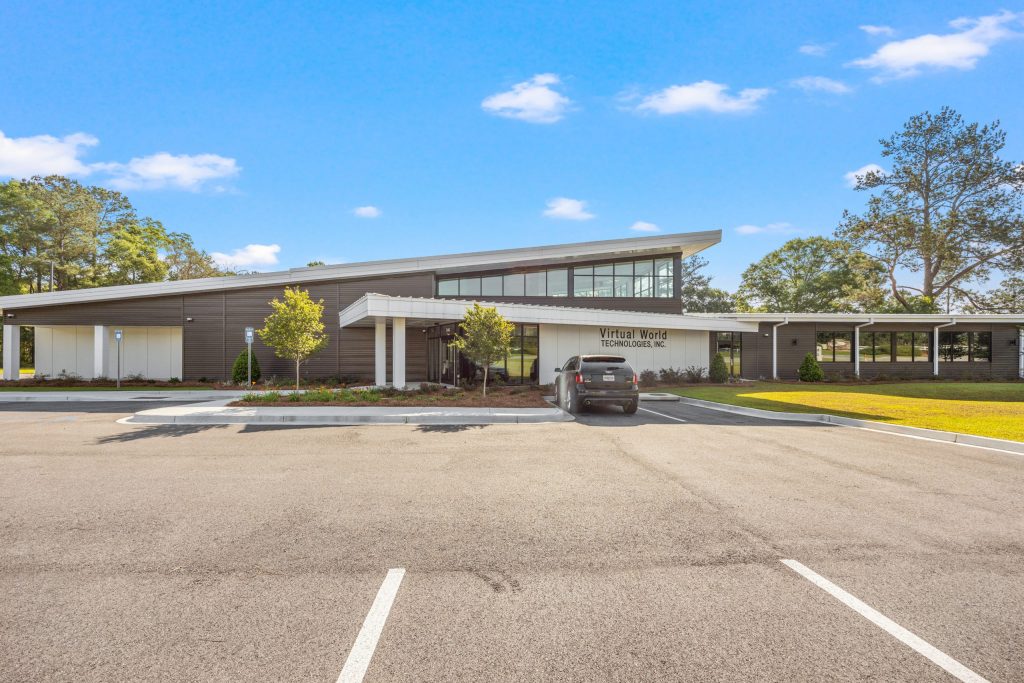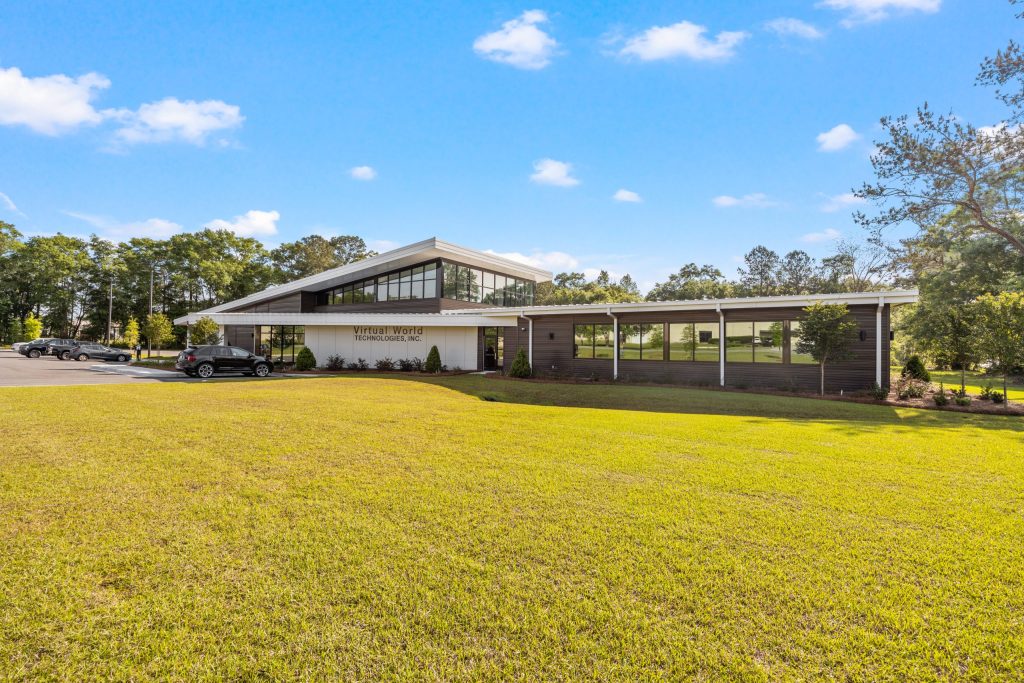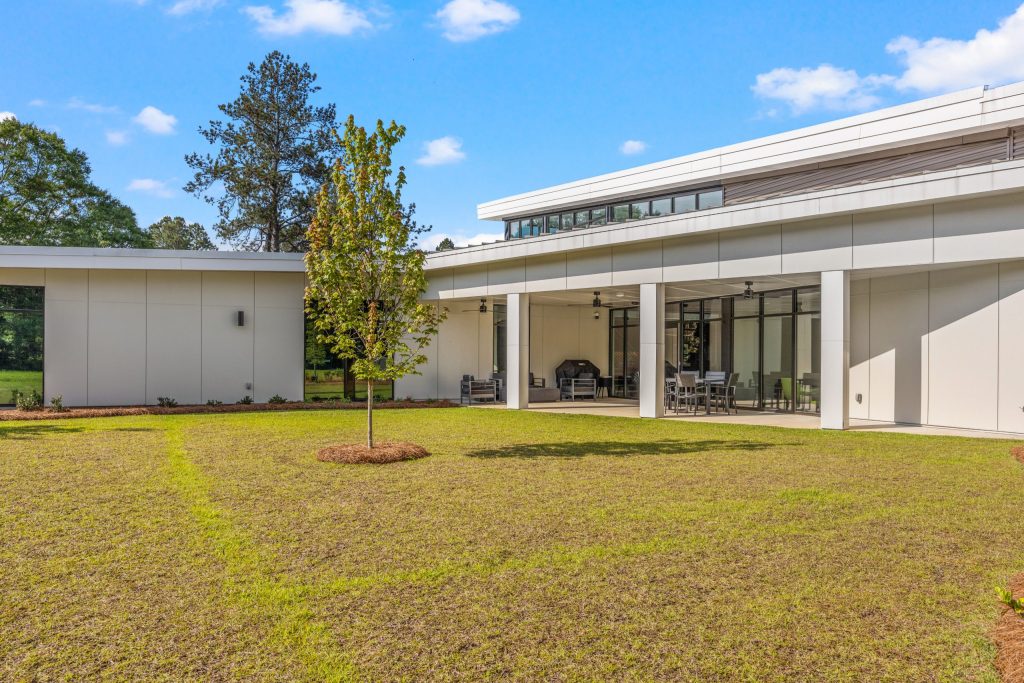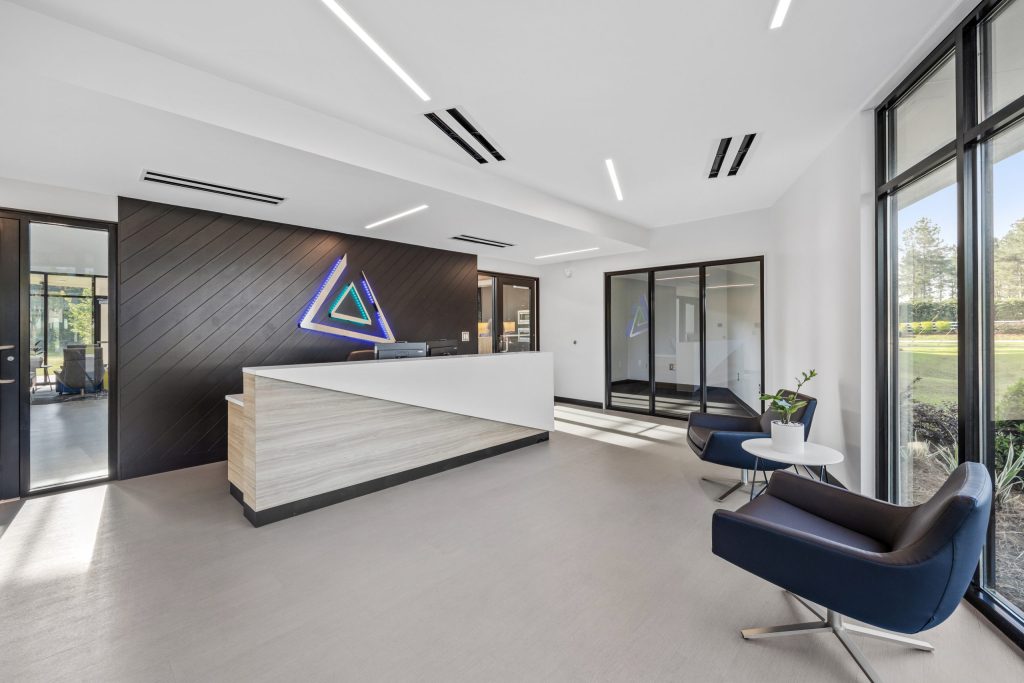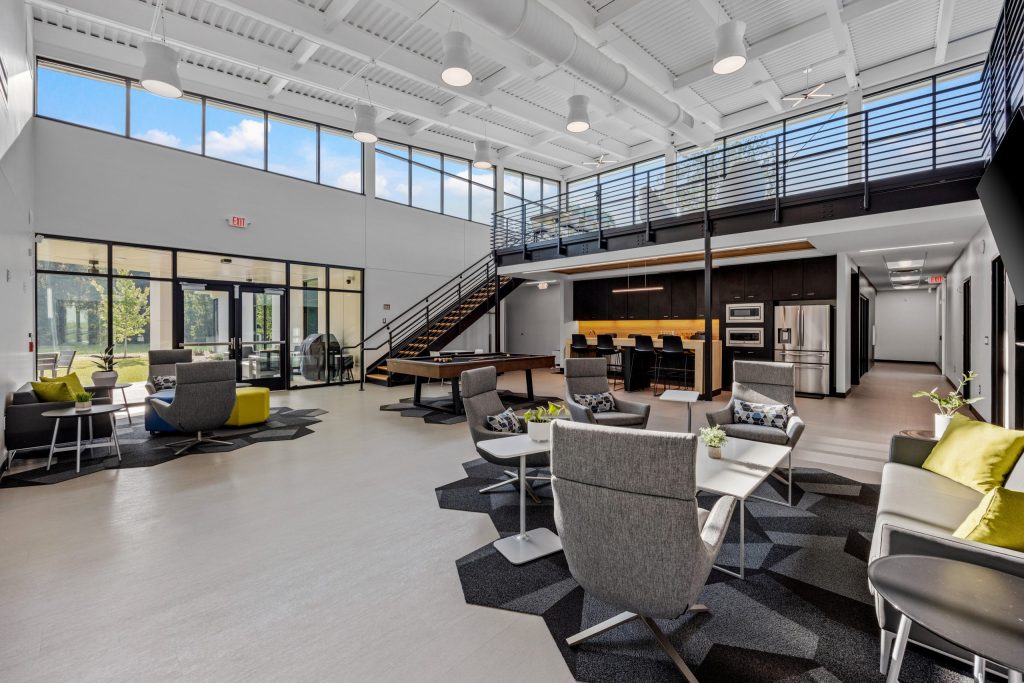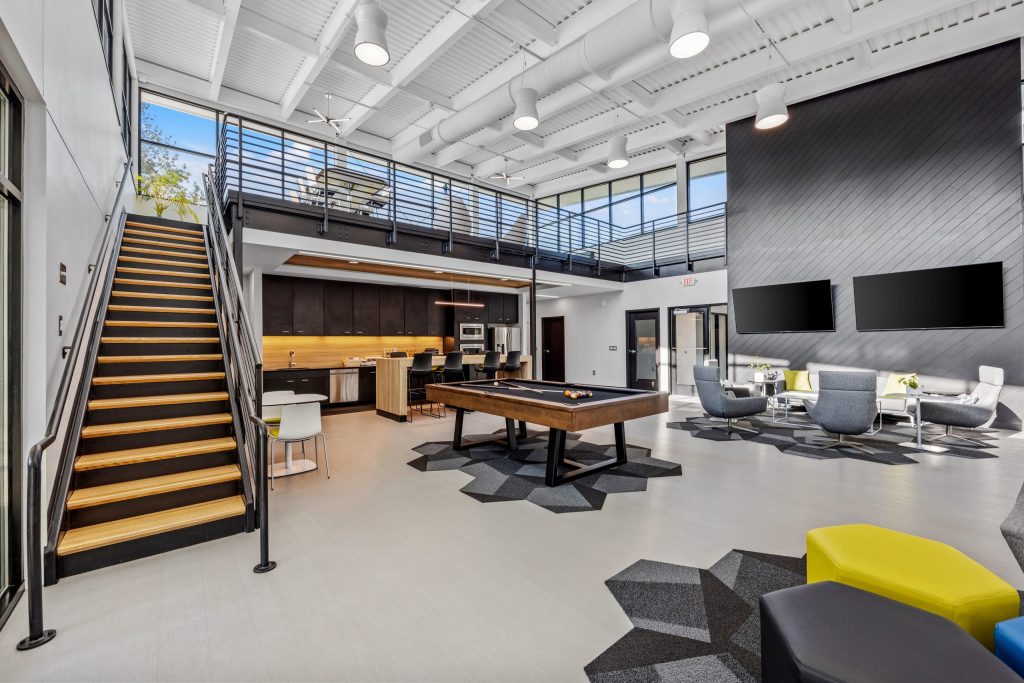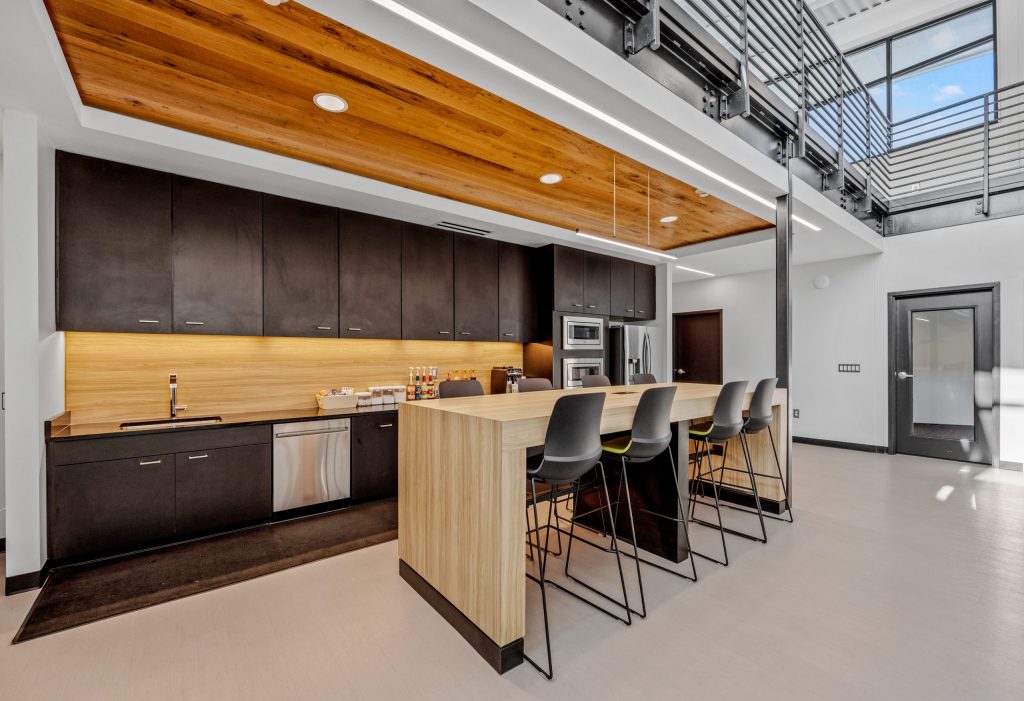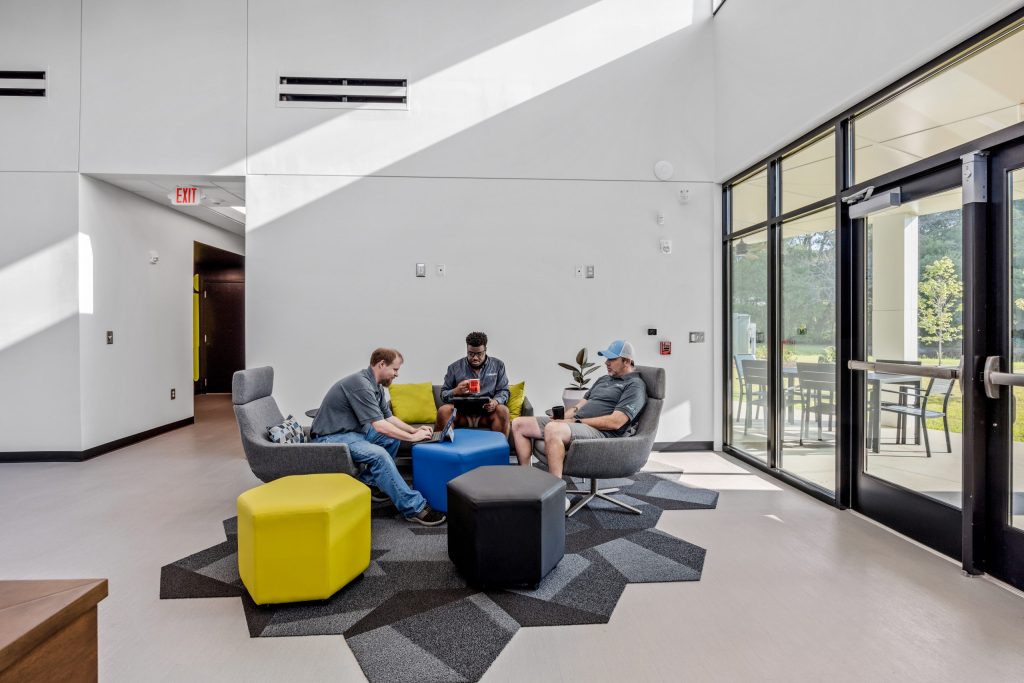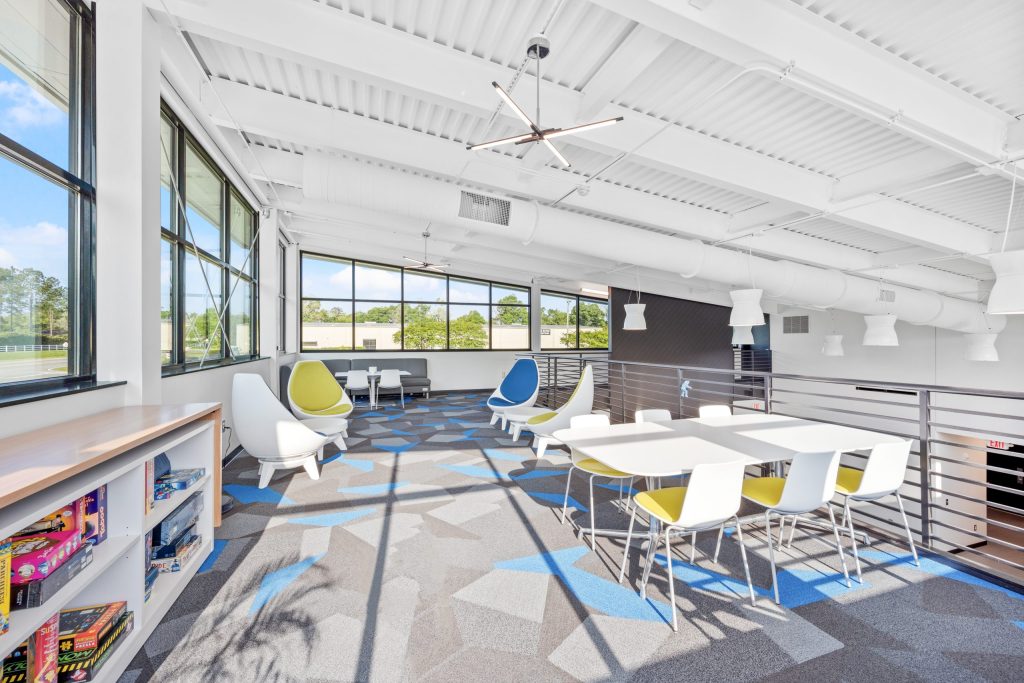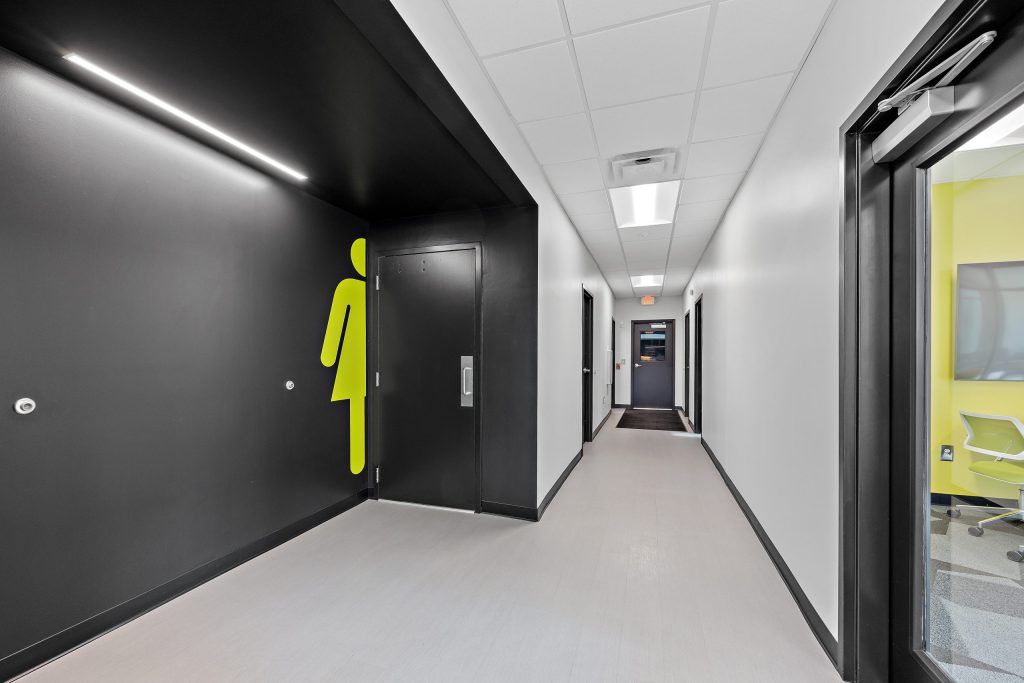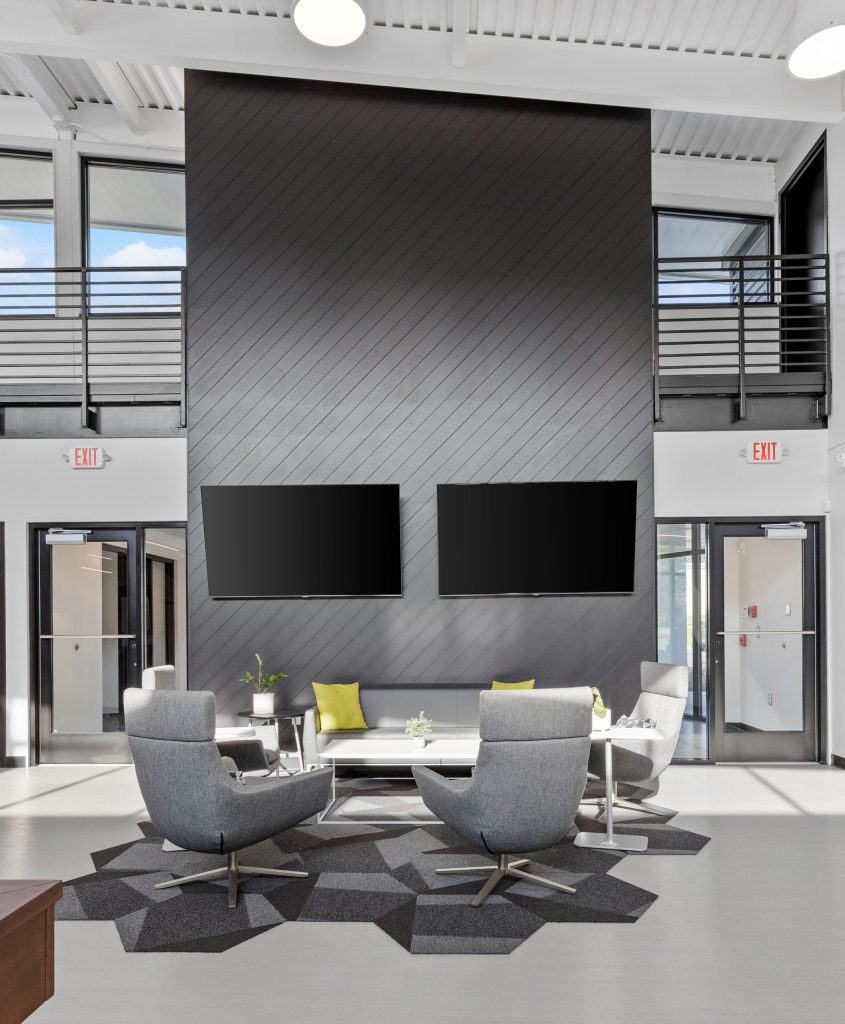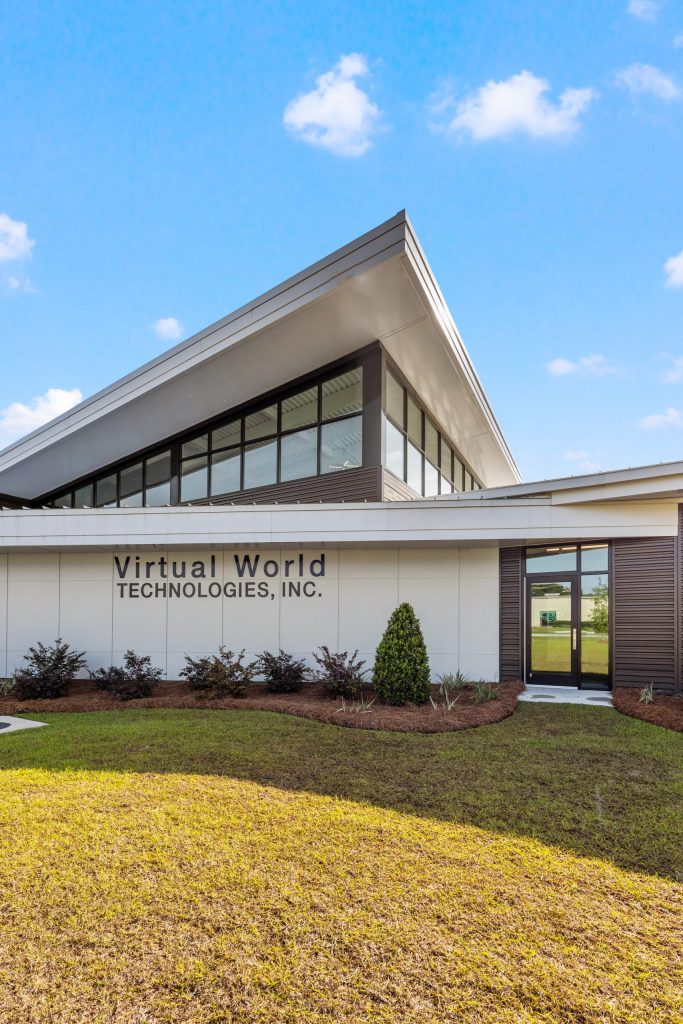 Inspired by the vision of creating a mini-Google, the health and wellbeing of employees were the top priority for the design of this office for a technology company. Located in Hahira, GA on a large lot in the Industrial Park , this 10,000 square foot new construction technology office sought to address the challenges of the modern work environment by reducing stress and focusing on creating a supportive, engaging, and healthy workspace.
Natural light floods the open, dynamic space with individual controlled roller shades at each office and workstation, and a variety of work areas to choose from. Also included in the building is a Game Room, Workout / Exercise Room, an Open Kitchen/ Break Room and Loft Lounge.
The original concept of the design scheme was titled "Front Porch / Back porch", with a front entry massing for Visitors and a back porch for the Employees. The back porch is used daily by the staff for grilling, eating lunch, fresh air breaks and socialization. The design of the building maximizes space, allowing for natural traffic flow and minimizing distractions.