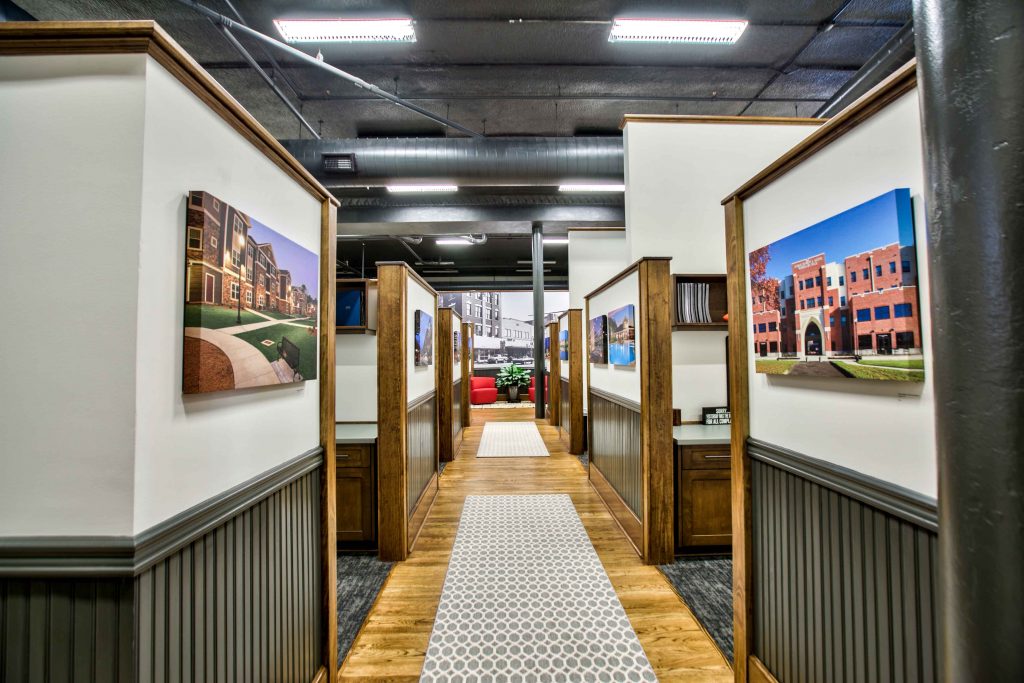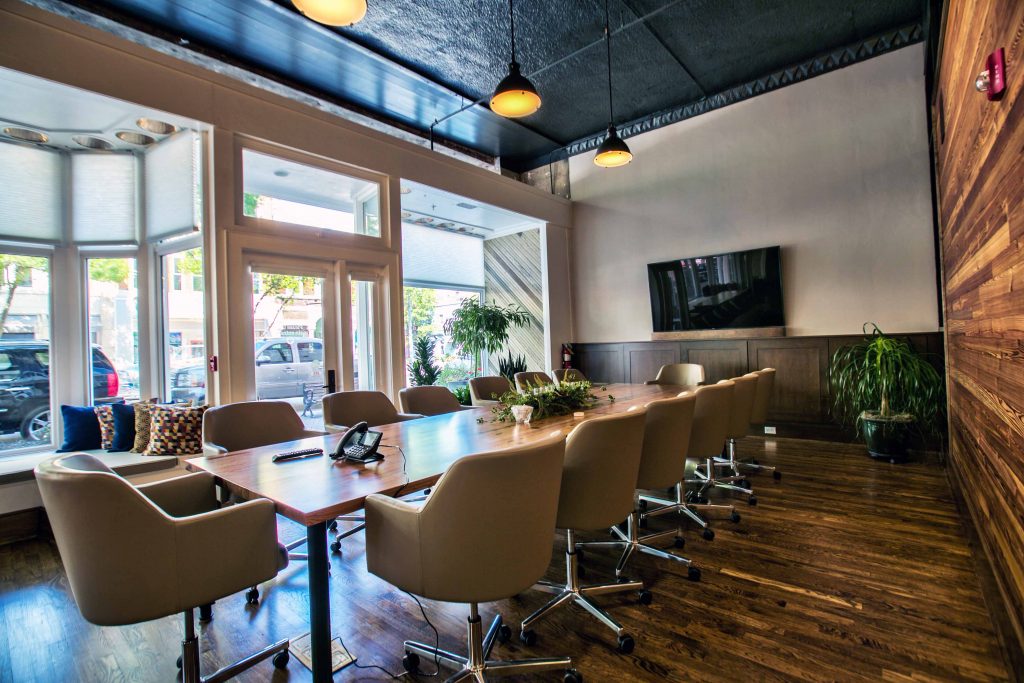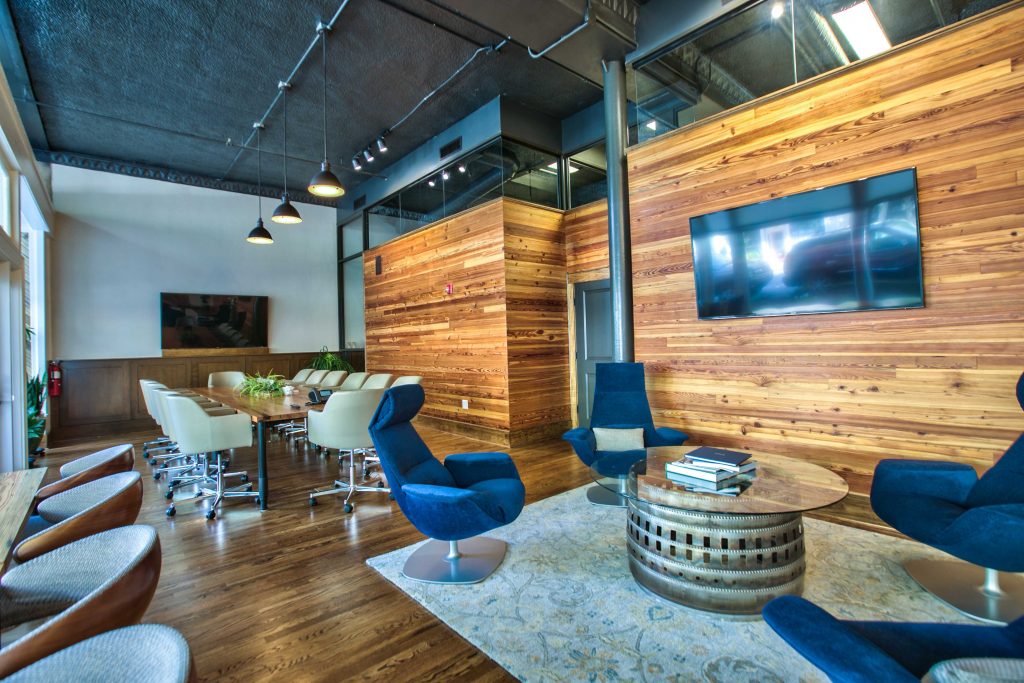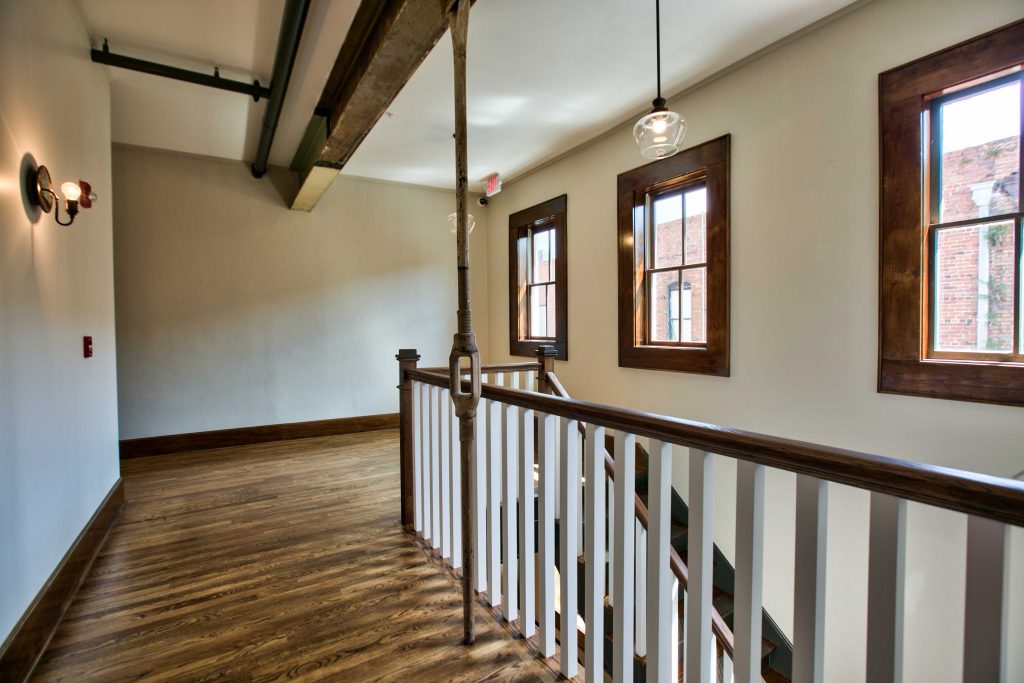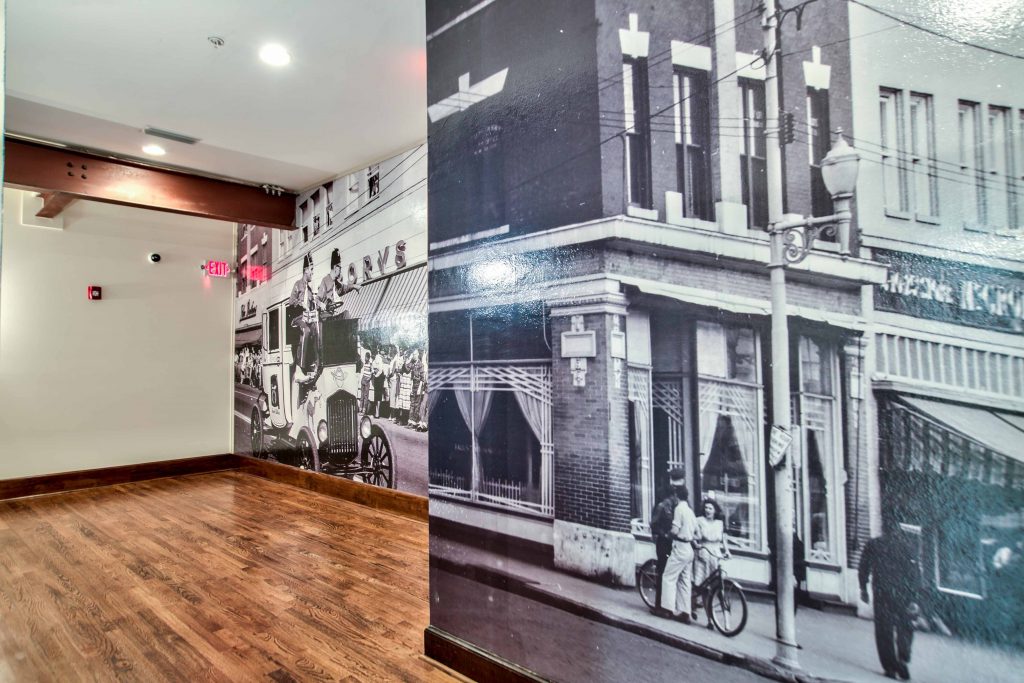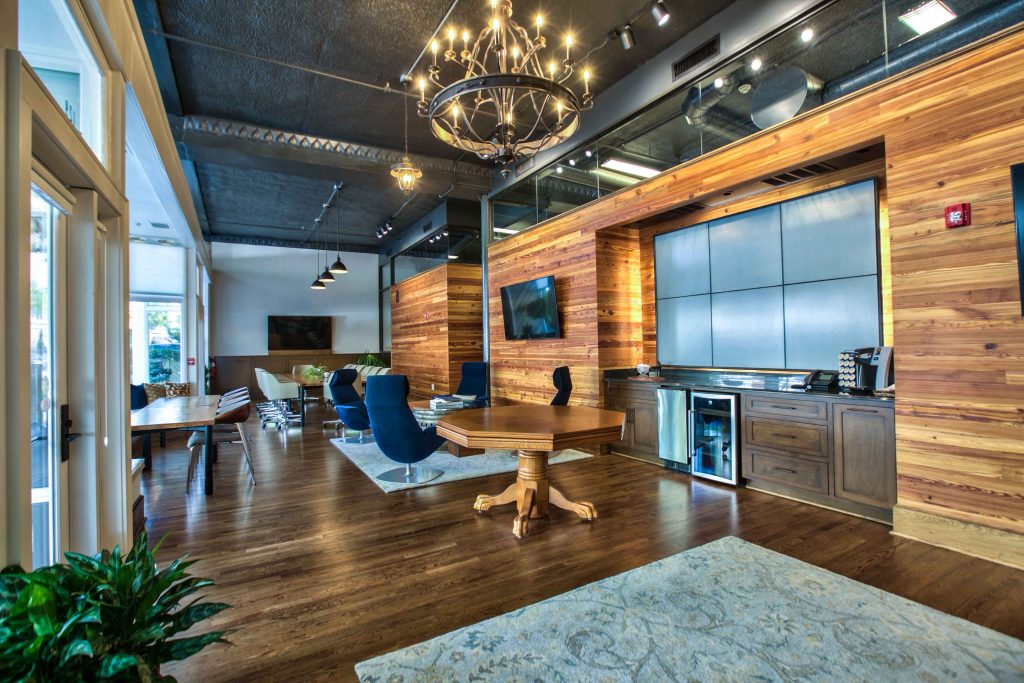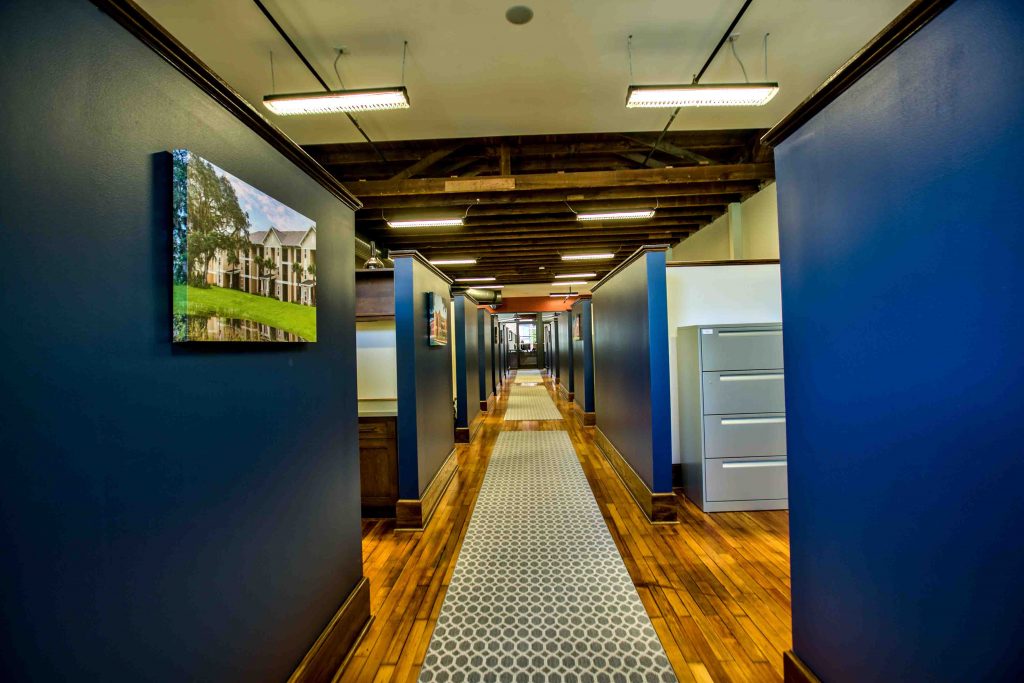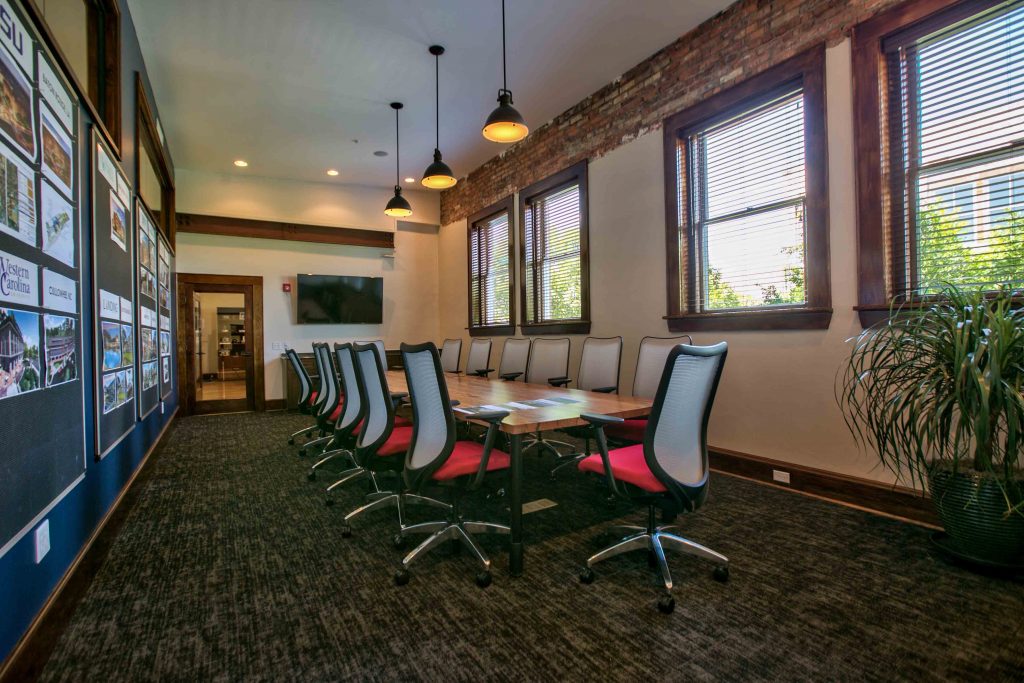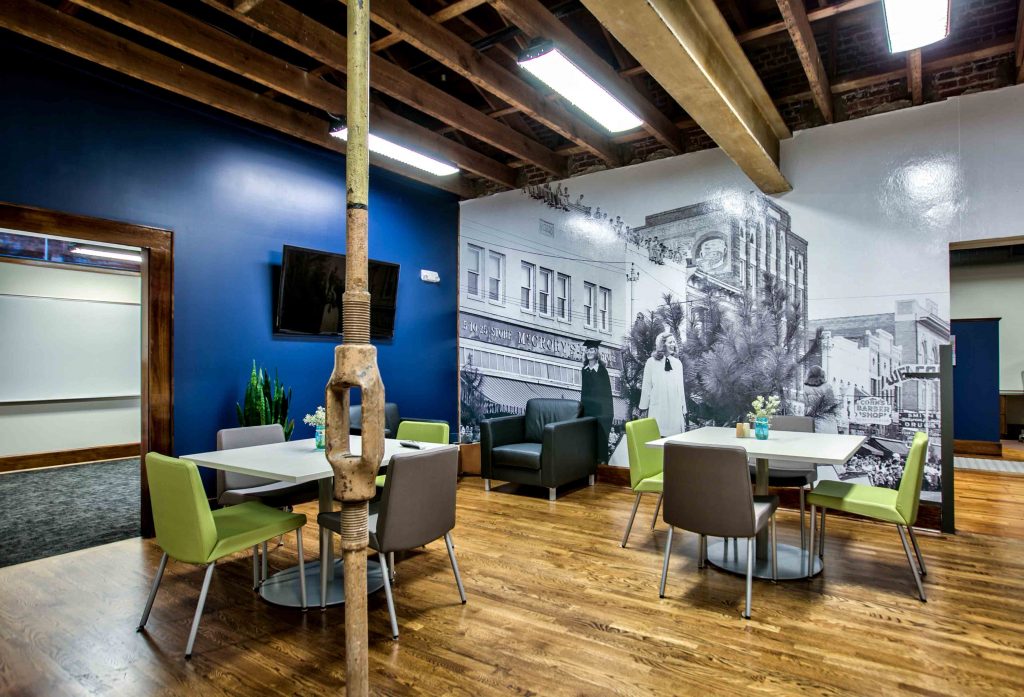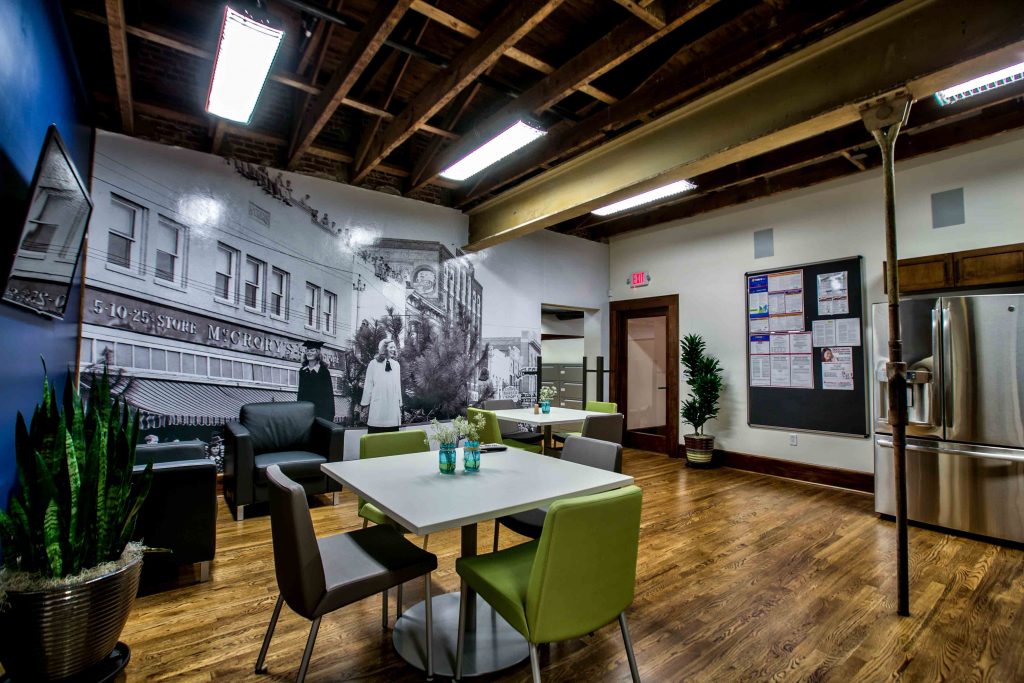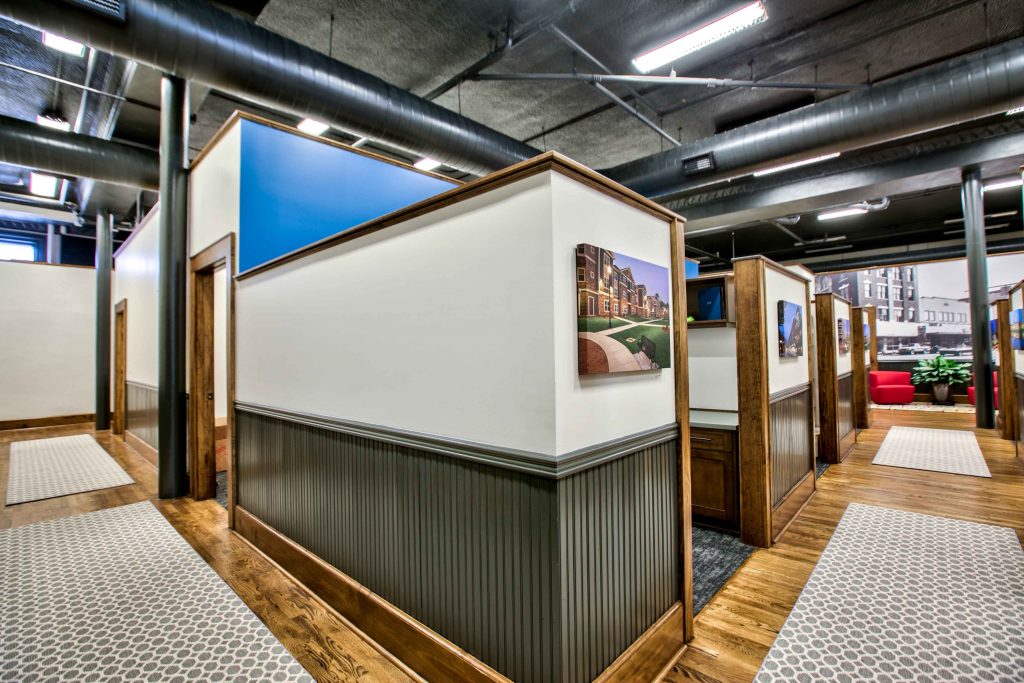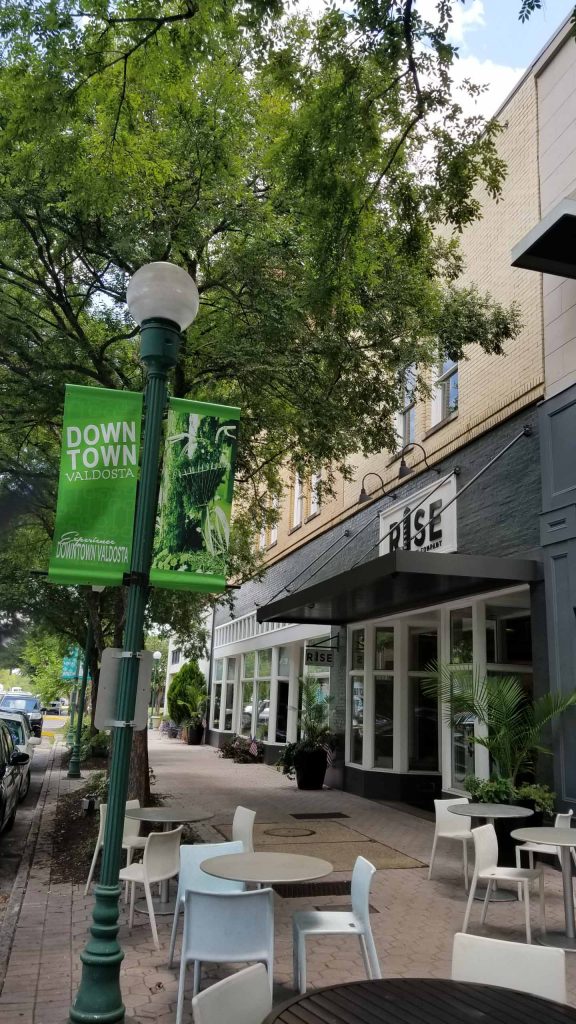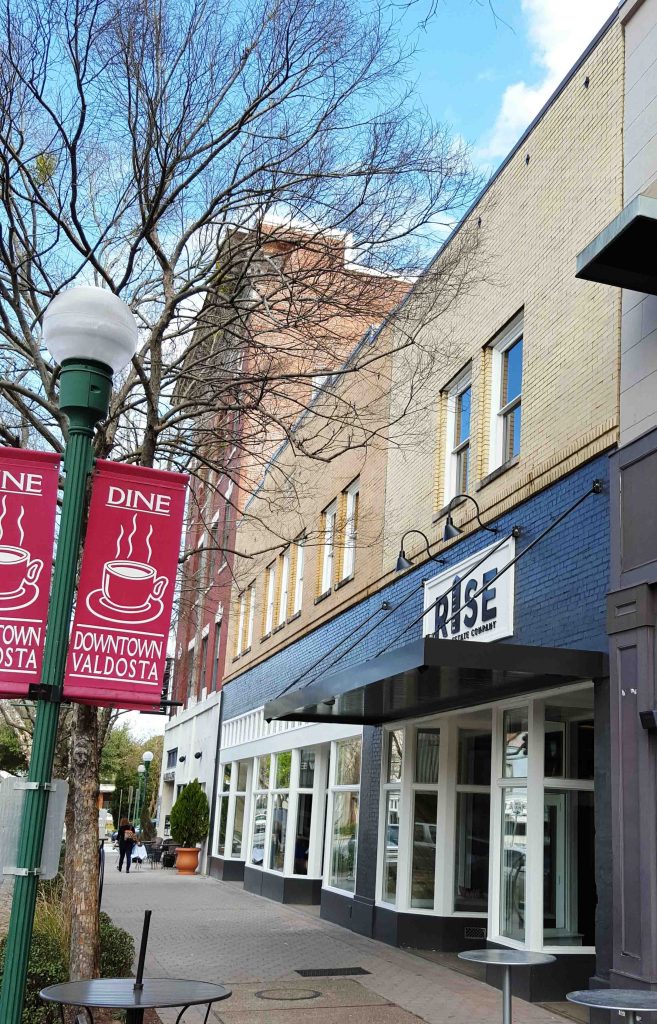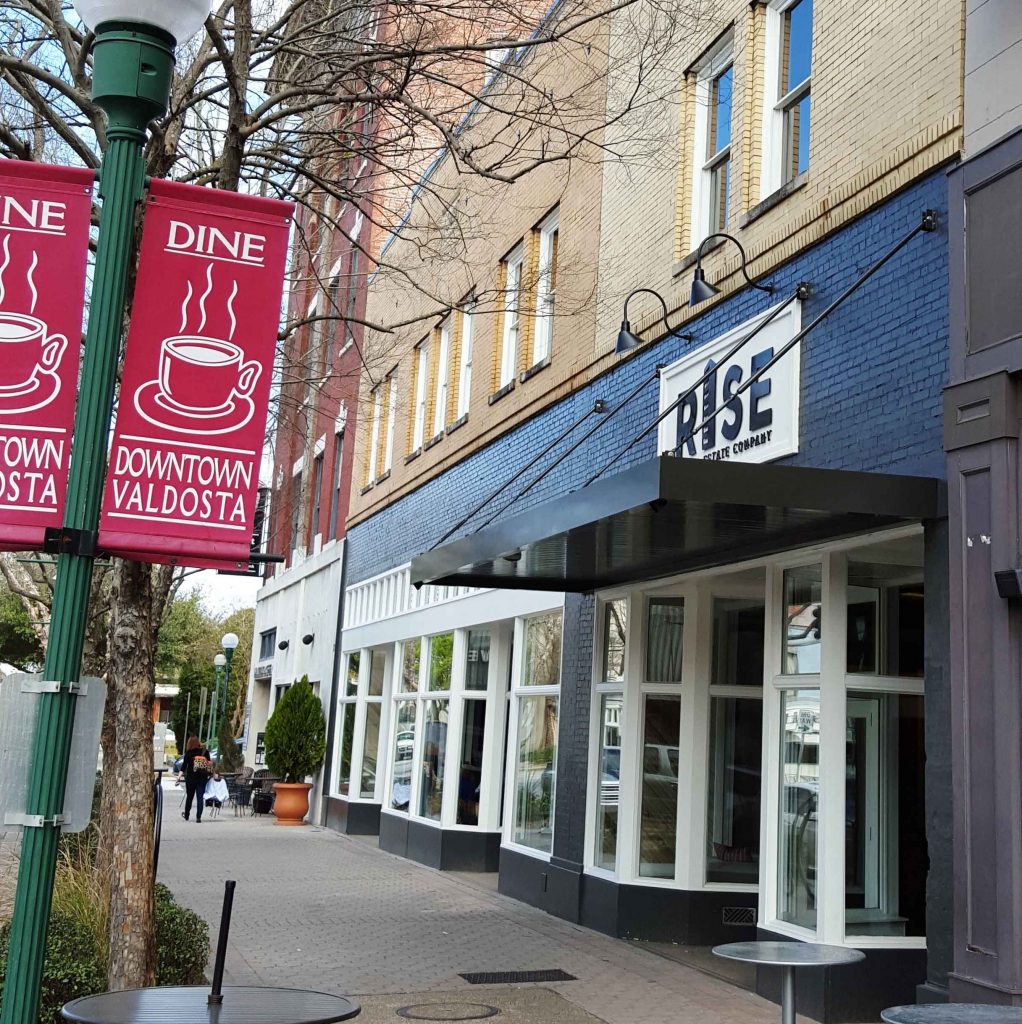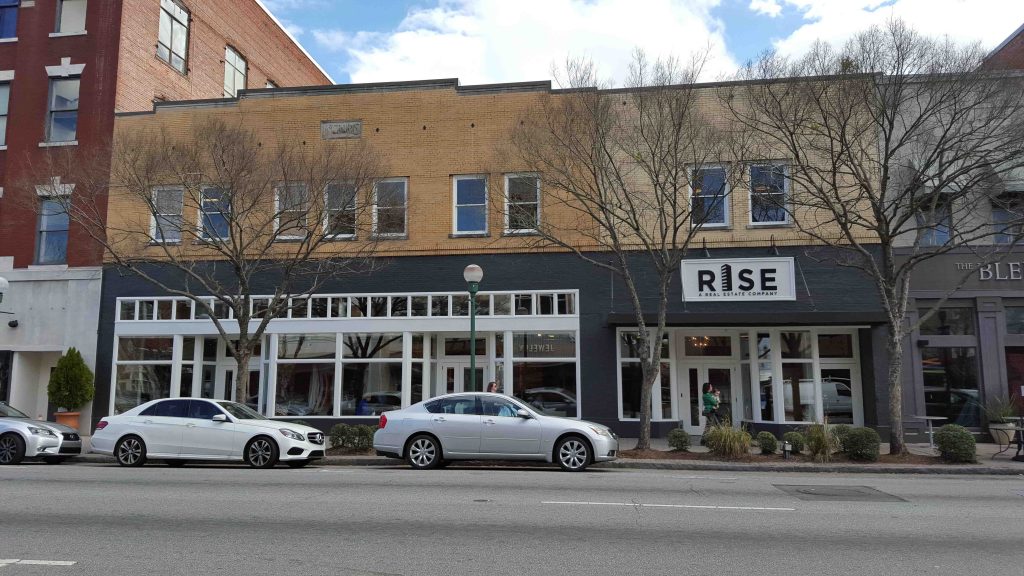 The McCrorys Building is a triple storefront building, approximately 14,000 SF and rectangular in shape. The building previously was occupied by McCrorys, a penny and dime store. The building had been vacant possibly more than 30 years until RISE, a  Real Estate Company, purchased the building and began the historic rehabilitation project in Spring 2015  with J Burns Construction as the contractor.  
The rehabilitation of the historic McCrorys Building consisted of office space on both the ground and second floors with a residential unit on the second floor.  The ground floor was partitioned into offices, workstations and common spaces with a reception area and a large training room (that the owner refers to as the "Living Room") along the storefront bays on Patterson Street.  The second floor office area consists of open office space configuration, common areas, some enclosed offices and a large conference room along Patterson with a clerestory system to allow daylight into work rooms and a break area on the interior
This project received Federal and State Historic Tax Credits and is a Certified Rehabilitated Historic Property.